Map of Our Food Pantries
Every year we distribute over 350,000 lbs of free food from the SF-Marin Food Bank and Deep Medicine Circle to TNDC tenants and community members in the Tenderloin, Western Addition, and Mission Bay. 
Our four sites are the Willie B. Kennedy Pantry, Central Tenderloin Neighborhood Pantry, the Supportive Housing Pantry, and Kain Na. 
Image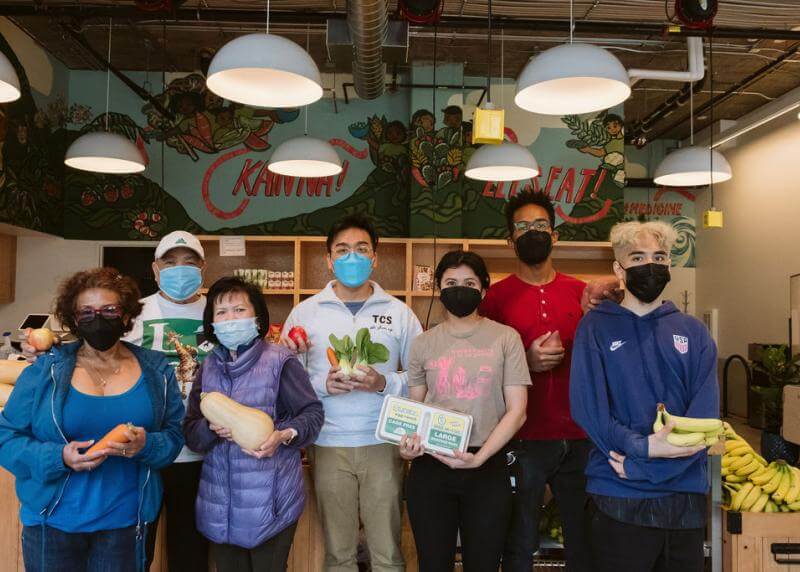 Kain Na, the Mission Bay's First Community Food Hub
Kain Na is an open market with free nutritious and culturally relevant foods provided by our partners the SF-Marin Food Bank and the Deep Medicine Circle. Kain Na is also a community-building space which offers family-friendly workshops promoting food education all while honoring the cultural traditions of Black, Brown, and Indigenous communities.
Image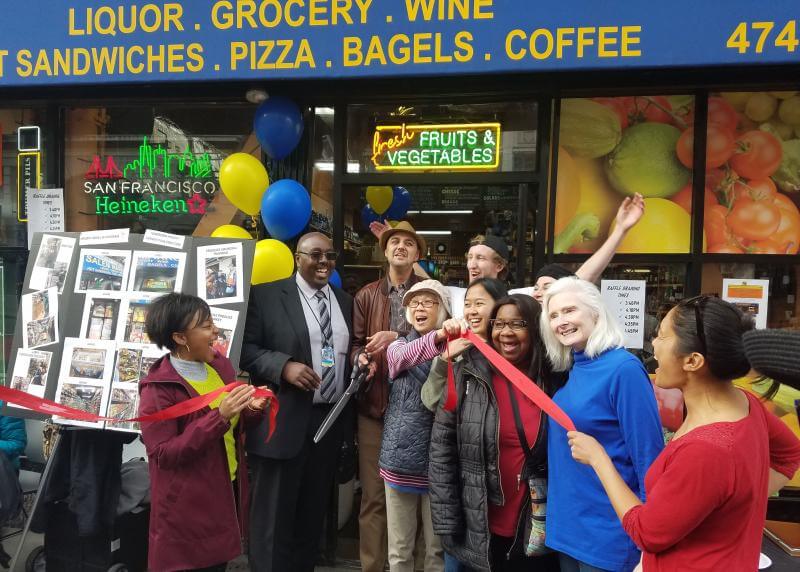 TNDC Healthy Corner Store Coalition
The TNDC Healthy Corner Store Coalition (HCSC) is also a core component to building food security in the Tenderloin and beyond. Working in partnership with our Community Organizing team, HCSC hires community members to become Food Justice Leaders and workswith local corner stores to increase nutritious foods and healthy options in stores.